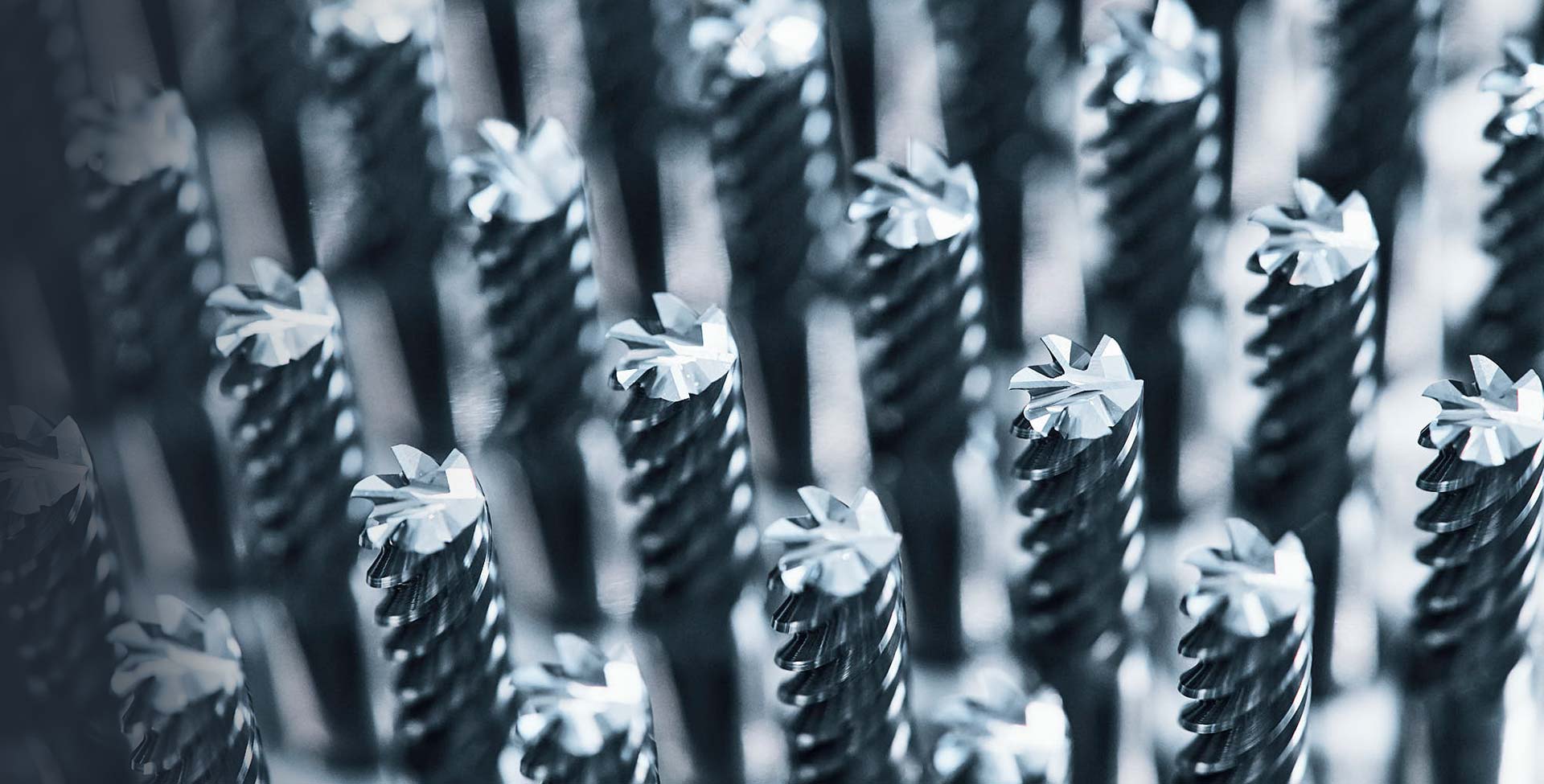 Nachreiner – precision means not leaving anything to chance
Our demand for precision is already anchored in our guiding principle, which has accompanied our company since 1981. "Precision means leaving nothing to chance" is a firm promise for our customers that we keep then and now. As a manufacturer of metal-cutting tools, we deliver to a wide variety of industries, such as automotive, aviation and medical technology. We are a German tool manufacturer for machining and we pursue extremely high quality standards. A large warehouse enables us to provide larger quantities so that we can react at short notice.
Special designs and standard solutions
Inexpensive standard solutions and individual special tools are equally available from Nachreiner. A short delivery time is guaranteed by our modern warehouse, which enables us to keep more than 80% of our catalogue items available. Delivery within two working days is the rule. In the case of special tools, as a German tool manufacturer for machining, we bring all our experience and competence to bear in order to fulfil your individual wishes. Even if we cannot have these special designs in stock, we promise individual production in the shortest possible time.
Sustainability for cutting tools and more
Sustainability is particularly important today. That's why we don't believe in disposing of good quality tools just because they are worn out. Many cutting tools can easily be revived by regrinding them. We would be happy to do this for you, because it saves both: resources and your budget. Our reground tools continue to meet all demands for superior quality and precision.
Coatings for every purpose
In the tool industry, different materials are used in the manufacture of tools, depending on the purpose of the cutting tools. As a German tool manufacturer for cutting tools, with a wide range of standard and special tools, we offer you a special service for coatings. This enables you to use your existing tools in accordance with current requirements or to renew existing coatings. Regardless of which service you choose: Precision tools from Nachreiner always meet the highest manufacturing quality and meet the requirements of professional processes in the tool industry. This applies to our standard cutting tools as well as to an individually manufactured precision tool from our production. Of course, our service team is at your side with advice and action for all questions.
Which cutting tools do you need?
If the available standard tools are not sufficient, we can provide you with a customised solution made to order. We would be happy to clarify which parameters are decisive for your applications in a consultation with our experts. No matter what materials you want to machine, we are your supplier for cutting tools with our own production in Germany.
Confirmed and certified